CONVERSION CATALYST
TEST
TEST
TEST
CONSTRUCTIVE CRITICISM
Community
Feedback
FIND YOUR SWEET SPOT
Experiences that evolve with your audience.
We make design a creative process of constant improvement, rather than  just a client deliverable. Cova's role is to configure your channels, design, and messaging in coordination with your audience data to catalyze an extraordinary result.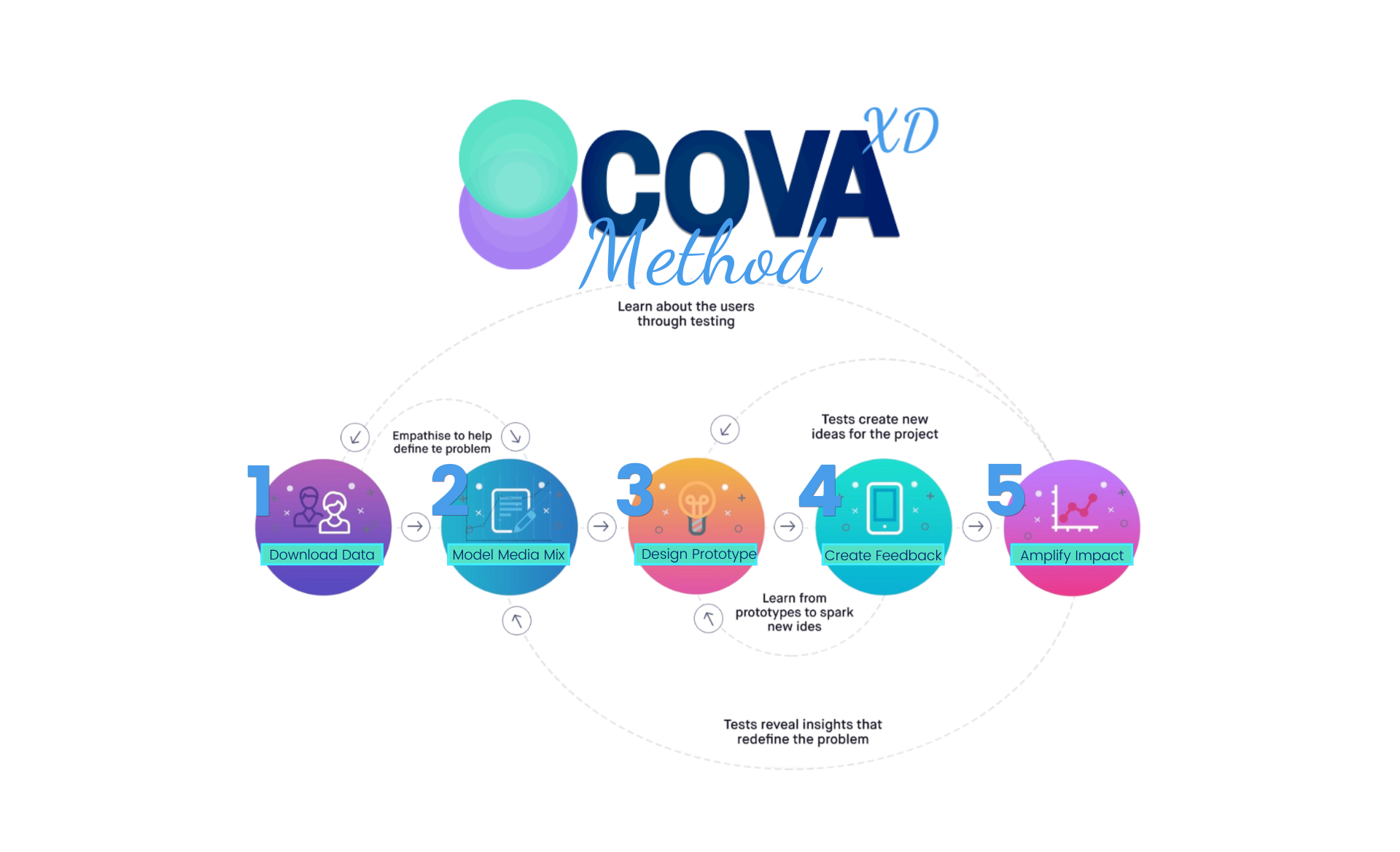 SOLUTIONS & SERVICES
DIGITAL CREATION

01
DATA DOWNLOAD
and get organized. Creative assets and analytics must be aligned.

02
MAP JOURNEY
Create a blueprint for every outcome, interaction, and pathway.

03
FORM FOLLOWS FUNCTION
Determine the design details and data we need to delight your audience.

04
POWER UP DESIGN
Layer a slick design over a prototype and begin testing with real users.

05
INTEGRATE INTEL
Further refine and personalize each experience pathway to create the performance you need.
ENHANCEMENT SERVICES
Integrate Your Intelligence
Continue to enhance your conversion rates and your audience's experience with testing and feedback tools built into your design layers to keep all systems aligned in optimizing towards your goal.
With the Cova Experience Design Group, we encourage iterations and changes, because they create more intel.
AMPLIFICATION SERVICES
Connect Social Feedback Loop
Your customers will tell you exactly what they want, if you let them. Collaborate with your community on new features, new products, or even marketing tasks, and create real customer connections that create marketing momentum for a fraction of the cost of advertising.
MULTIPLIER EFFECT
Great Design Raises All Boats
0
shares
Attract social attention
TECH STACK
We work with a wide spectrum of digital tools and systems.

0

0

0
Content management systems we like: